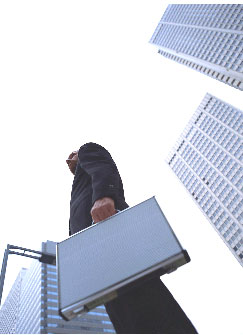 CHANGJIANG
Tel:0510-86168805
Fax:0510-86031500
Hotline:0510-86163997
Hotline:0510-86160658
Hotline:0510-81662318
Email:port88@sina.com

Changjiang Ship-Recycling Yard is located at New Port Area of Jiangyin City Jiangsu Province, which shares the predominant superiority for its location: Shanghai City in the east, Taihu Lake in the south, Changzhou City in the west, and the Yangtze River in the north. It is in the center of the most prosperous area in China -Yangtze delta, and the transportation system extends in all directions.
Changjiang Ship-Recycling Yard was found in 1998, which covers an area of 1,500,000 square meters and the building space is more than 80,000 square meters. The yard occupies the Yangtze River waterfront line 5100 meters, and owns four 900m, 600m ,1200m and 1100m in length docks inside. The yard has the capability to dismantle 10 vessels, over 10,000 LDT each, in same time. And the value of the fixed asset is more than 700,000,000 RMB, the total working force is more than 1200 peoples, among them there are 280 in the management and technical positions.
Changjiang Ship-Recycling Yard boasts technical force and integrated breaking facilities, and set up the complete HSE (Health, Safety and Environmental protection) control system. The ISO14001 and OHSMS18001 were awarded in 2004. Presently the annual capability is up to 1 million lightweight tons. All the efforts make the professional yard to be the most famous in the world in capacity and technology.
The environmental protection is highly respected by the yard, and the HSE is regarded as the life of the yard. Many officers and representatives from government and ship-owners from over-sea and home, such as SEPA and MSA of PRC and US, Green Peace, CNSA, P&O NEDLLOYD, MAERSK SEALAND, "K" Line, Exxon Mobile, Shell, Total, have come to the yard and have shown great respect to the achievement in HSE.
The yard is very keen in co-operation with the outside, and pioneers in "Green Ship-Breaking"in the world. It is one of the "Founding Fathers" of ISRA (International Ship Recycling Association). Permanent and close business relations have been set up with the ship-owners from Netherlands, Germany, Denmark, US, UK, France, Japan, Korea and HK etc. The wide application of "Pre-Cleaning" has won the great admire and appreciation by the partners. Changjiang Ship-Breaking Yard sincerely wishes to continue the co-operation with all the partners, old and new, home and overseas, hand-in-hand to create a brilliant future.